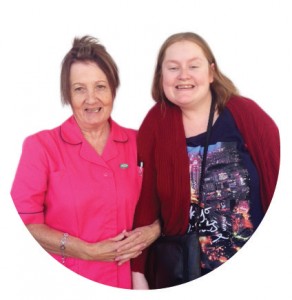 "I love my carers to bits I love them taking me out especially clubbing"
– Catherine Rexon
---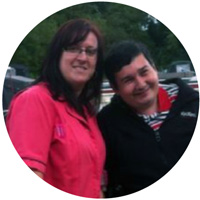 "My name is Lee Scicluna and Lisa is my carer. She takes me to lots of fun places and looks after me. She's funny and makes me laugh"
– Lee Scicluna
---
"Parkins have looked after our mother for a long time and all their carers are lovely and compassionate . I could not recommend them enough".
– Tracey Hook
---
Parkins Care Angels took over the care of my nan after she left hospital with terminal cancer given "months" to live. They provided care of the highest standard ensuring my nan was comfortable in her own home during her final months. All the carers were friendly, helpful and very respectful of my Nan's needs n wishes. They all formed close relationships with my nan which was reciprocated vice versa and became friends as well as carers. In such a tough time the standard of care was so important and without this my Nan's wishes could not have been met. Our family will always be grateful and would like to thank everyone involved from the people in the office who were always very helpful, to the carers for everything they done.
– The Jeff family
---
I was trying to get a care service for my son. It was almost impossible to find a service that I was happy with, as my son is the most important thing in my life, and nothing but the best would do. Somebody suggested Parkins Care Angels, so I gave them a call. I have never looked back. They have been there, not only for my son, but for me too. I became very ill a couple of months after they started caring for my son, and the support the Carers gave both of us was phenomenal. Whenever I have had to call the office, it's been just like talking to a family friend. I can not praise the staff and level of care and professionalism enough. A big 'Thank You Parkins Angels' where would I be without you?
– Marie Scicluna
---
Parkins Care Angels have enabled Mum and Dad to stay in their own home, providing peace of mind that they are safe and well cared for. They have offered a helpful, personalised service with experienced carers and been responsive to our needs at all times.
– Sandra Bearman 
---